R&D Dynamics supplies FAA (Federal Aviation Agency) approved PMA parts for high speed turbomachinery such as air cycle machines and engine starters. These machines are supported on foil air bearings as well as conventional ball bearings. R&D supplies all critical parts including bearings, shafts, seals, turbines, compressors and fans.
The facility of R&D Dynamics meets all FAA quality requirements. Most manufacturing including 5-axis rotor machining, rotor spinning, foil bearing manufacturing and testing is done in-house. Special operations such as coating, plating and heat treating are performed by approved quality vendors. All bearings and rotors are tested prior to shipment.
Examples of PMA parts are shown.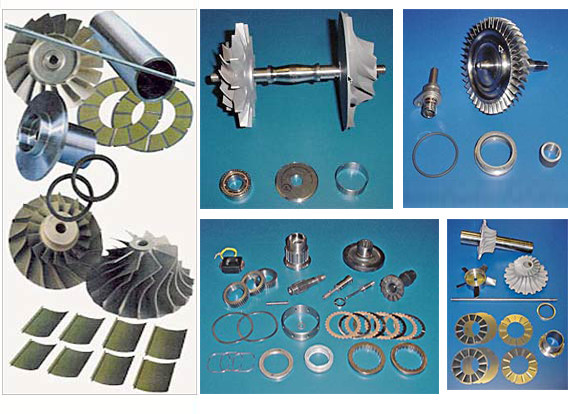 For more information on R&D Dynamics PMA Parts capability click on the link below to view current listing:

PMA Listings: PMA Parts or by Summary of Supplement.
For pricing and availability Email PMA@rddynamics.com
or Call Jeff - 860-726-1204 X306 or Alex 770-502-3704